Products >UAVs
MP-Visione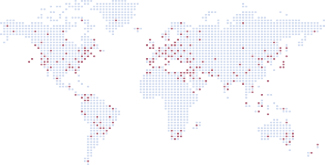 The MP-Visione is our "ramped up" trainer UAV package. This trainer uses a sturdy, mass-produced model airplane strengthened for use as a UAV as the basic platform. The MP-Visione can be modified (within limits) to suit your application and is ideally suited as a trainer. At a fraction of the cost, the MP-Visione offers the MP2128g2 autopilot on an RC airframe. The MP-Visione can perform autonomously or with RC control. The MP-Visione is an essential training tool that can jump-start your UAV program.
MP-Visione will work with MicroPilot accessories. We do not give pre-programmed flights with MP-Visione
Product Tour | Brochure | More Information
SPECIFICATIONS
•
Length = 4 feet
•
Wingspan = 8 feet
•
Weight = 6 lbs
•
Engine (electric) = Axi Brushless
•
Flying Time = 55 minutes
•
Surfaces = Rudder, elevator, and ailerons
•
Control = MicroPilot's MP2128g2 autopilot with HORIZONmp ground control software with RC option
•
UAV configuration wizard and installation video simplify installation
•
Maximum winds = 30 km/h
•
Payload capability = 5 ounces to 1 pound
MP2128g2 installed and pre-programmed with capability to program your own flight plans. The MP-Visione features automatic flap management, providing steep descent for superior landing capability.

Radio modem standard range 2.4 GHz base and remote (range of 4km/2.5 miles).
QUICK ASSEMBLY
Every MP-Visione comes test-ready and requires less than one hour of preparation, which involves bolting the tail, attaching the wings, and a general check of the system. The unit comes with gains adjusted. Included in the package is:
•
Airframe
•
MP2128g2 autopilot with GPS Ublox 4 Hz update rate
•
Radio modem standard range (2.4 GHz)
•
GPS receiver and antenna
•
HORIZONmp Version 3.2 ground control software
•
One set of lithium polymer batteries (4 packs)
•
Manuals
•
One year of technical support
•
Universal camera box for optional camera
VARIETY OF APPLICATION
Aerial Photography Option
A universal camera box is included and a digital camera can be attached. We recommend the Pentax Optio models. The Pentax has an infrared sensor for the shutter, which allows us to use an infrared LED switch to trigger the shutter through commands given by the autopilot. In addition, we have designed a universal camera box that attaches securely to the wing and is held on by elastics bands. The camera and universal camera box together weigh 5 ounces (145 grams).
With the MP-Visione, you have the option to develop and integrate you own sensor or camera.
•
RC Transmitter and receiver can be purchased locally for warranty and frequency purposes
Carrying Case
A carrying case can be purchased locally at sporting goods stores. Dimensions: 5.75 in (d), 12.75 in (w), and 51.5 in (l). See www.cropcam.com for information about this product's applications in agriculture.